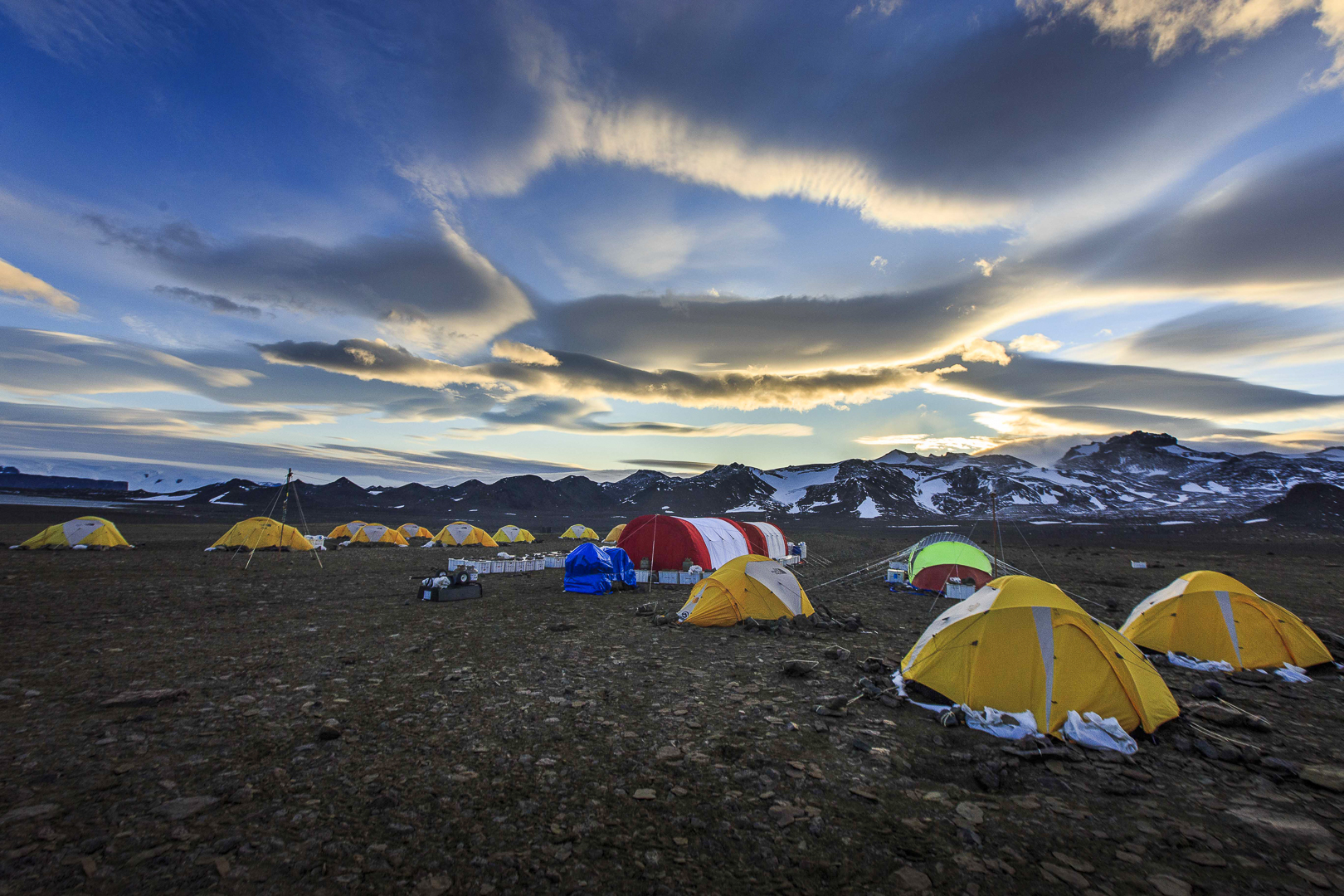 The Basic Mountaineering Course, or BMC, is the gateway for those interested in learning the basic practices and procedures of mountain sports, with responsibility and safety. For us, mountaineering is much more than a sport, it is a philosophy of life. Therefore, in addition to the practical and theoretical contents about trekking, camping, rock climbing, you will learn how to plan your adventures, master the latest techniques on anchorage and abseiling, and discuss ethics in sports, such as minimum impact on nature, among other essential knowledge to practice these outdoor sports with safety, knowledge and, consequently, happiness and pleasure.
Why taking it? Because Our Course is Different!
The PMG Basic Mountaineering Course is homologated by FEMESP and its program strictly follows the content established by the International Climbing and Mountaineering Federation (UIAA), being thus one of the only certified courses in the State of São Paulo internationally recognized.
Content

At the BMC, students have equipment and monitoring, with minimal impact to nature. Topics will include:
Planning
Guidance
Navigation
Meteorology
Hiking
Nutrition
Climbing Techniques
Abseiling
Knots
Safety
Rope progression
Use of Equipment
First aid
Ethics and minimum impact
2019 Schedule
The course schedule is set for the following dates:
April 04(Thursday) – Introductory Lecture (compulsory), Bivak Outfitter at 523, Caramuru St, at 7pm
April 27 (Saturday) – Theory Class 1
April 28 (Sunday) – Practice Class 1 (Indoor Climbing Gym – 90 Graus)
May 04 (Saturday)– Theory Class 2
May  05 (Sunday) – Practice Class 2 (Pedra Grande)
May 18 Saturday) – Theory Class 3 and Written Test
May 19 (Sunday) – Practice Class 3 (Pedra Bela)
May 25/26  (Saturday/ Sunday) – Practice Classes 4 and 5 (P.N. de Itatiaia)
June 01/02  (Saturday/ Sunday) – Practice Classes 6 and 7 (Pedra do Baú)  Team 1
June 08/09  (Saturday/ Sunday) – Practice Classes 6 and 7 (Pedra do Baú)  Team 2
June 15/16 (Saturday/ Sunday) – Practice Classes 8 and 9 (Trekking  Serra Fina or Marinzinho-Marins)
June 29 – Graduation
Sites
For the 2019 edition of the course, the sites scheduled for practical classes are:
Academia de Escalada Indoor – 90 Graus (São Paulo, SP)
Pedra Grande (Atibaia, SP)
Pedra Bela (Bragança Paulista, SP)
Parque Nacional de Itatiaia (Itamonte, MG)
Pedra do Baú (São Bento do Sapucaí, SP)
Serra Fina (Passa Quatro, MG)
The introductory lecture will be held at Bivak Outfitter, 523, Caramuru St, in São Paulo, at 7 pm
The practice classes may have their sites changed due to external issues (such as weather factors).
The theory classes will be held at 921, Alexandre Dumas St, in São Paulo at GTMI Idiomas, with classes starting at 08 am
Prices
6 payments of R$308,33 (0,30,60,90,120,150 days), coming to a total of R$ 1.850,00
5 payments of R$360,00 (0,30,60,90,120 days), coming to a total of R$ 1.800,00
4 payments of R$437,50 (0,30,60,90 days), coming to a total of R$ 1.750,00
3 payments of R$566,66 (0,30,60 days), coming to a total of R$ 1.700,00
2 payments of R$825,00 (0,30 days), coming to a total of R$ 1.650,00
1 payment of R$ 1.600,00
Material and Equipment
For the course it will be provided:
All the required textbooks
Climbing Equipment (only during the course)
In the course are not included:
Travel costs (travel, food, stay)
Tickets
Any kind of shoes
Certification
The students who meet the following criteria will receive certificates of approval and subsequent registration with FEMESP:
90% attendance in theory classes
100% attendance in practice classes
Approval in the individual written evaluation and in the instructors evaluation.
Vacancies
The vacancies are limited to a minimum of 6 and maximum of 20 students.
In the case of demand being greater than the offer, the entries will be considered in chronological order with confirmation of the investment, whether at sight or on installment plan.
Registration
To register and secure your place:
Fill out the Application Form (which can be signed at the beginning of the course) and send to cursos@gpm.org.br, indicating the investment option selected and the convenient dates for the deposits.
Make the deposit of the first installment (or full amount, if applicable) in the following account:
Favored: Grupo Paulista de Montanhismo Banco: Itaú (341)
AG: 1000 C / C: 45205-0
CNPJ: 06.190.111.0001/94
Send the scanned deposit voucher by email to confirm your application.
Important
Sending only the application form does not guarantee the vacancy.
It is mandatory to attend the Introductory Lecture to stay in the course;
In case of practical outing cancellation due to weather conditions, the outing will be automatically postponed for the following week. In the event of persistent poor weather conditions for the practical outings, the course coordinator will indicate the date for postponement and his decision is sovereign.
In case of drop-out up to 30 days from the beginning of the course, 100% of the amount paid will be refunded; 20% for drop-out in the 30 days preceding the first class.
The minimum age to participate in this course is 16 years, and in the case of students under the age of 18, it will be compulsory to follow a responsible adult in all exits and practical classes;
If you are a minor, bring the Authorization for Minors duly completed and signed by the guardian on the first day of class.
It is essential to present a medical certificate, on the first day of the course, that the student is able to practice physical and sports activities.
Companion will not be accepted in the course practice classes, except for the students under 18 years old;
Students have a coffee before each theory lesson, as well as Coffee Break between classes.
In case of doubt, contact cursos@gpm.org.br.