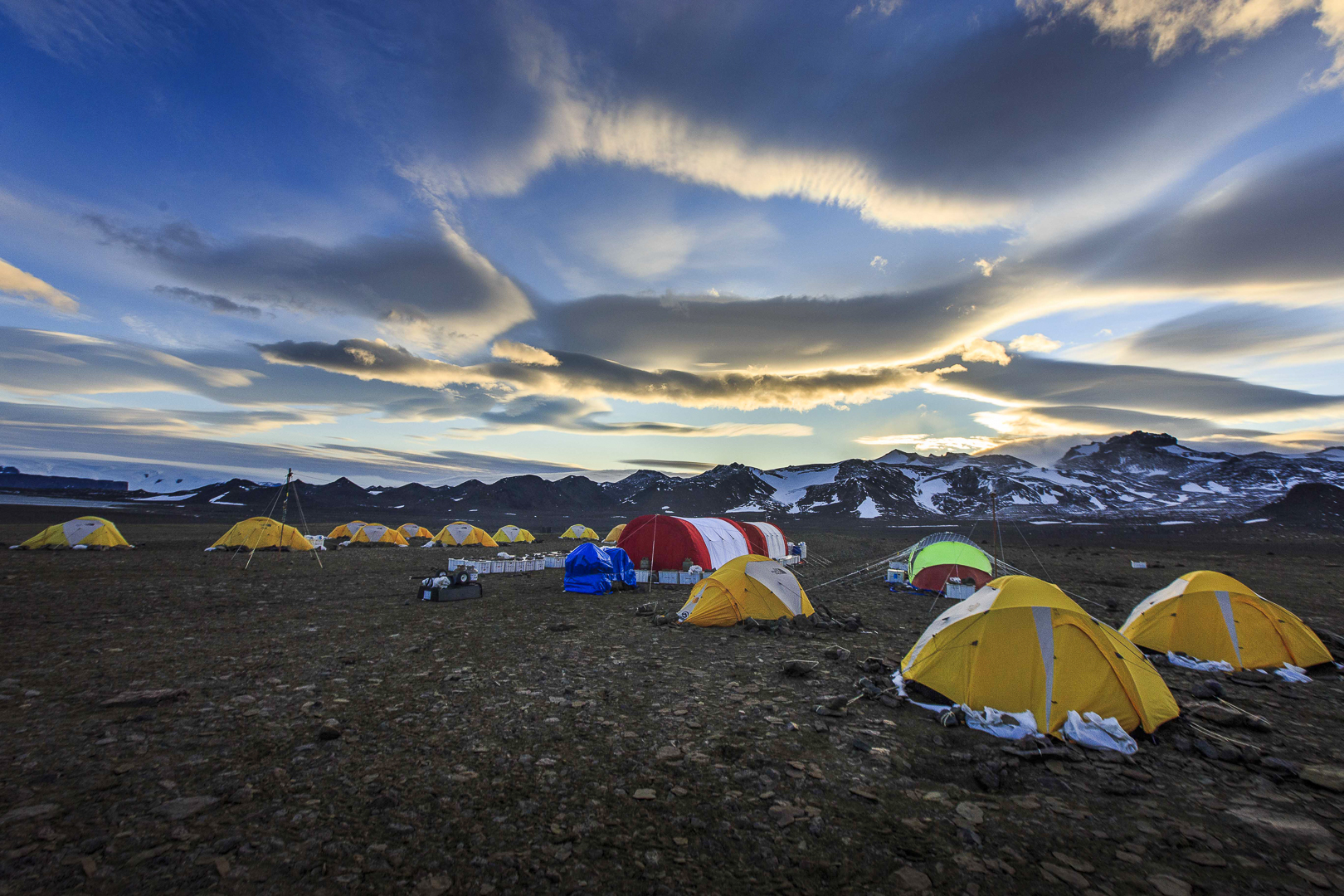 Description

If you have already climbed a lot in Brazil, you have reached some of the main Brazilian peaks, have had incredible experiences on rocks in the tropical heat, have mastered well the techniques of knots and anchors. So, what about starting a new stage of knowledge and adventure, and learn how to take the first steps on snow and ice safely, with adequate equipment and under the guidance of highly trained professionals?
Our Basic Glacier Climbing and Progression Course aims to introduce sports practitioners in the most challenging environment of the high mountains. While being aware of the risks and of your own fears, the reward is a sum of acquired experiences, cultivated friendships, the experience of getting closer to the sky, discovering breathtaking landscapes and going towards the so dreamed freedom.
The course is divided into theory and practice classes, in mountains selected for gathering all the different levels of technical difficulties necessary for the complete formation of the student.
Everyone learns how to plan outings, understand the weather, camp out, survive in extreme conditions, climb the ice and walk in the snow. Students also learn risk management and survival techniques, individually or in groups, in harsh environments and climatic conditions.
You will know what cracks are and have some basics of how avalanches are formed (the type of ice that compounds them, weather conditions, etc.). Living in this extreme environment, with the instructors, is the best learning experience. At the end of the basic course, students will be able to plan and conduct new expeditions.
Come and be part of this transformative experience!
Why you should take it
The PMG Basic Glacier Climbing and Progression Course provides students with the opportunity for a new experience in mountain sports. With much planning and focus on safety, we set off with students to places they've never been before. These are expeditions that test physical and emotional stamina, the level of respect for fellow students and that develop the student leadership and ability to survive in extreme conditions.
At the end of the course, you will feel a great deal of pride in having realized a dream and having overcame difficult obstacles, which vary from carrying heavy backpacks on the unstable "ground" of snow to accepting divergent opinions and decisions, overcoming internal fears and fears of the forces of nature, such as being surprised by a snowstorm in the middle of progression on the glacier.
This is a course that undoubtedly brings many achievements, personal and behavioral changes, as well as prepares those who are interested to new expeditions, new challenges and incredible adventures.
Is that what you need now? If so, come and talk to us!
What the requirements are
Being an adult, having proven experience in climbing, through curriculum and certificates or having completed the Basic Mountaineering Course (link to mountaineering course). In addition, you must be in good physical shape and in good overall health. It is essential to send the medical certificate in advance, by email, in addition to the presentation of it in the theory class in SP.
What will I be able to do after this course?
The course presents theory classes of:
Acclimatization
Climatology
Planning
Cracks and Avalanches
Equipment Presentation
Knots and Hitches
In practice classes, students learn:
High altitude Acclimatization
Types of freezing and hypothermia
Eye problems
10 and 12 Points Crampon Technique
Ice Climbing
Glacier Progression
Snow and Ice Anchors
Snow and Ice Abseiling
Self Arrest
Self rescue
Rescue in Cracks
Tent setting in high cold place
Camping backpacks setting and weight distribution
Correct use of sleeping bags
Learning about backpacks, walking sticks and walking pace
Survival on ice
Course Program
Prices
Material and Equipment
The following equipment is provided:
Collective equipment: dormitory tents, ropes, screws and snow stakes. Mountain guides in the proportion of 2 to 3 students per guide.
In the amount paid are also included: overnight in refuges and hostel; transportation between the capital and villages nearby the beginning of the trail (round trip), mountain feeding and any maintenance fees of any park that is used;
The PMG does not provide: Air tickets and boarding fees; Transfer from the airport to the hostel; Food in the city; Personal equipment; Tips, outings and other items not described as included. Nor insurance of any nature.
Certification
At the end of the course, each student receives a certificate of participation. No evaluations are carried out.